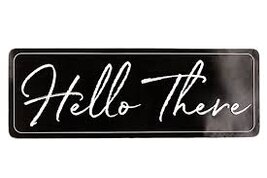 "Truth Be Told Ministries" is an outreach ministry designed to do just that...to tell The Truth of The Word Of God and to help equip others to speak the Truth to each other. We believe that every word of The Scriptures is Holy and completely true and it is our vision to connect with individuals via online, radio broadcast, and face to face in order to teach them the Truth.
God has so graciously used Joannie and myself in many more ways than we could think possible and we are so very thankful that God would use us to further His Gospel. I have been extremely blessed to have been able to lead many men's ministries , Sunday School classes, teach AWANA's (which is a Bible memory children and youth program), and also preach at the nursing home as well as at local churches within the past twenty-four years. Joannie has also been active in ministry over the past twenty-four years as a children's Sunday School teacher, Children's mid-week program teacher, an AWANA teacher, and my ministry helper.
We are humbled by the opportunity to travel and share the Gospel of Christ and continue the work God has for each of us.
Our Motto is "Little is much when GOD is in it" as the old song goes...
"Little is much when God is in it, labor not for wealth or fame, there's a crown and you can win it, if you'll go in Jesus name".